The link in the icon at the right will take you to more forecast data including radar charts and daily summaries. For ease of access the more commonly used links on its page are listed in the menu at the left.
By Phone
Current weather information can be gathered by calling the local Flight Service Station at 1-800-WXBRIEF.
Soaring Forecast
Published by the NOAA. Note that options for printing and viewing previous versions are at the top of the page:
METARs
METAR reports typically come from airports or permanent weather observation stations. Reports are typically generated once an hour; if conditions change significantly, however, they can be updated in special reports called SPECIs. (METAR = Aviation Routine Weather Report; thought to be a contraction of the French words MÉTéorologique ["Weather"] Aviation Régulière ["Routine"])
ADDS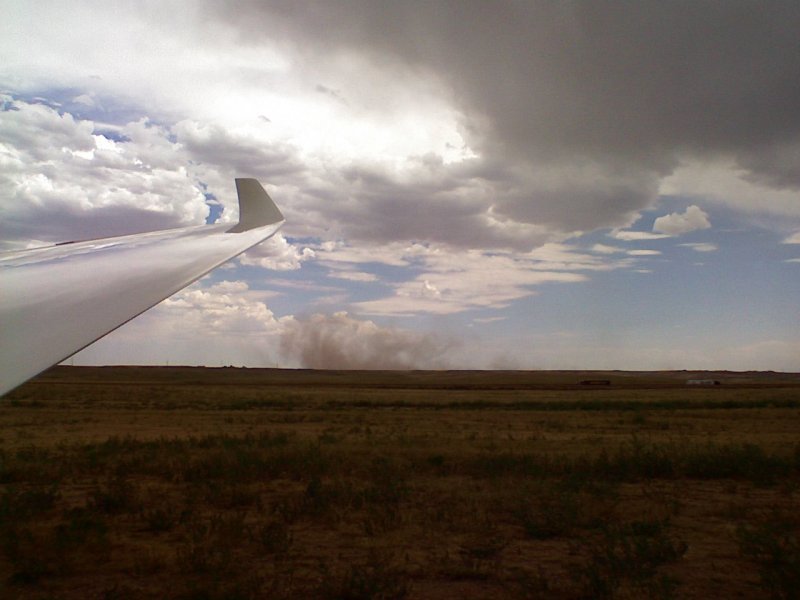 Aviation Digital Data Service provides a Java based interactive graphical interface to AIRMET data including METARs, TAFs, PIREPs, AIR/SIGMETs, Satellite, Radar, Turbulence, Icing, Convection, Wind/Temps, Prog Charts and other Java base tools.
DUATS
CSC DUATS on the Web provides immediate on-line access to U.S. Federal Aviation Administration (FAA) approved information including:
Current, continuously updated weather information
Easy-to-understand plain language weather
Flight plan filing and closing
Automated flight planning
NOAA RUC Sounding Forecast
Are soundings confusing to you? Take a look at weatherjack's (Jack Harrison) sounding tutorial for a good primer on the topic.
A RUC (Rapid Update Cycle) sounding forecast generated at any location. The first link below loads the latest sounding model. This is an interactive graph as you will see when you move your mouse over it. You can open earlier graphs times by clicking on the appropriate time at the bottom of the graph. You can "draw" a dry-wet adiabat by putting the mouse arrow on the temperature you expect for the day at the base of the sounding plots and clicking the left mouse button. Do this at the bottom of the graph at the exact same vertical level as the bottom of the sounding (altitude often is a little different than actual altitude of the airport because the model uses the average altitude of the 20 kilometer grid the sounding is derived from).
Note, Java is used to make these soundings interactive. So it may take a bit to load the page as Java has to load first. If you don't have Java on your computer and want to install it you can download it here.
RAMS NAM Sounding Forecast
As opposed to the RUC sounding above which is limited to less than 24 hours, Bill Cotton has RAM soundings which go out 72 hours on his RAMS forecasting website. The RAMS soundings for OCGP are at the following link. You need to select the forecast in number of hours into the future from the initialized time in the table on the left to see a sounding plot.
Dr. Jack's BLIPMAPS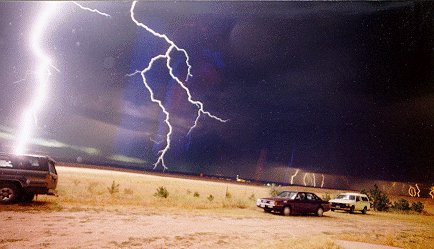 Dr. John W. (Jack) Glendening developed and maintains soaring weather forecast maps with several views of the weather, called BLIPMAPS. "Registered-only" users of his web-site can view "Thermal Updraft Velocity", "Buoyancy/Shear Ratio", and all "Previous Day" BLIPMAPs. Subscribers (a modest yearly fee is required can view all BLIPMAP information). You can register ant Dr. Jack's website here. BLIPMAPS come in two basic forms: Here are direct links to the SW viewers you can use if registered:
Here are links that give more detailed information about the different BLIPMAPS.
RUCorcasts: These forecast out to 12 hours, are available for five hours through the day and are updated at 3 hour intervals. For the same forecast period the RUC forecast is available ~1hr earlier. These have 20 km horizontal resolution and have a better vertical BL resolution
NAM Forcasts: These forecast out to 84 hours,are available only for two hours through the day and are updated at 6 hour intervals. For the same forecast period the NAM forecast is available ~1hr later. These have 12 km horizontal resolution with poorer vertical BL resolution.
Dr. Jack has also created a software package, where with some considerable computer software knowledge, independent individuals can produce regional soaring forecasts. These are called RASP (Regional Atmospheric Soaring Prediction) BLIPMAP Forecasts. Fellow Colorado Springs soaring pilot Dave Lenoard has successfully installed this software and generates a RASP forecast for the front range. Also, as opposed to Dr. Jack's website, no registration or fees are required.
GOES Satellite Information
Soaring related weather information from the GOES (Goeostationary Operational Environmental Satellites) system:
GOES Atmospheric Soundings - A little coarse and may not be available if the sky is not clear or partly cloudy
Interactive Global Geostationary Weather Satellite Images - Select a weather satellite image map, select Build your own pictures, choose one of the examples or copy a url from the page displayed. Change the Lat & Long values in the url to center the map on the area you want to view. Change the zoom level or edit the screen width/height to get the detail you want.
READY
The NOAA ARL (Air Resources Laboratory) READY weather site has a lot of data and will give you hours of fun learning about all the different data and information it provides. State specific pages start with a surface weather map.
Updated 05/21/2014